Empowering women through the development of cedar and rosemary forest cooperatives in Morocco (COOPFAM)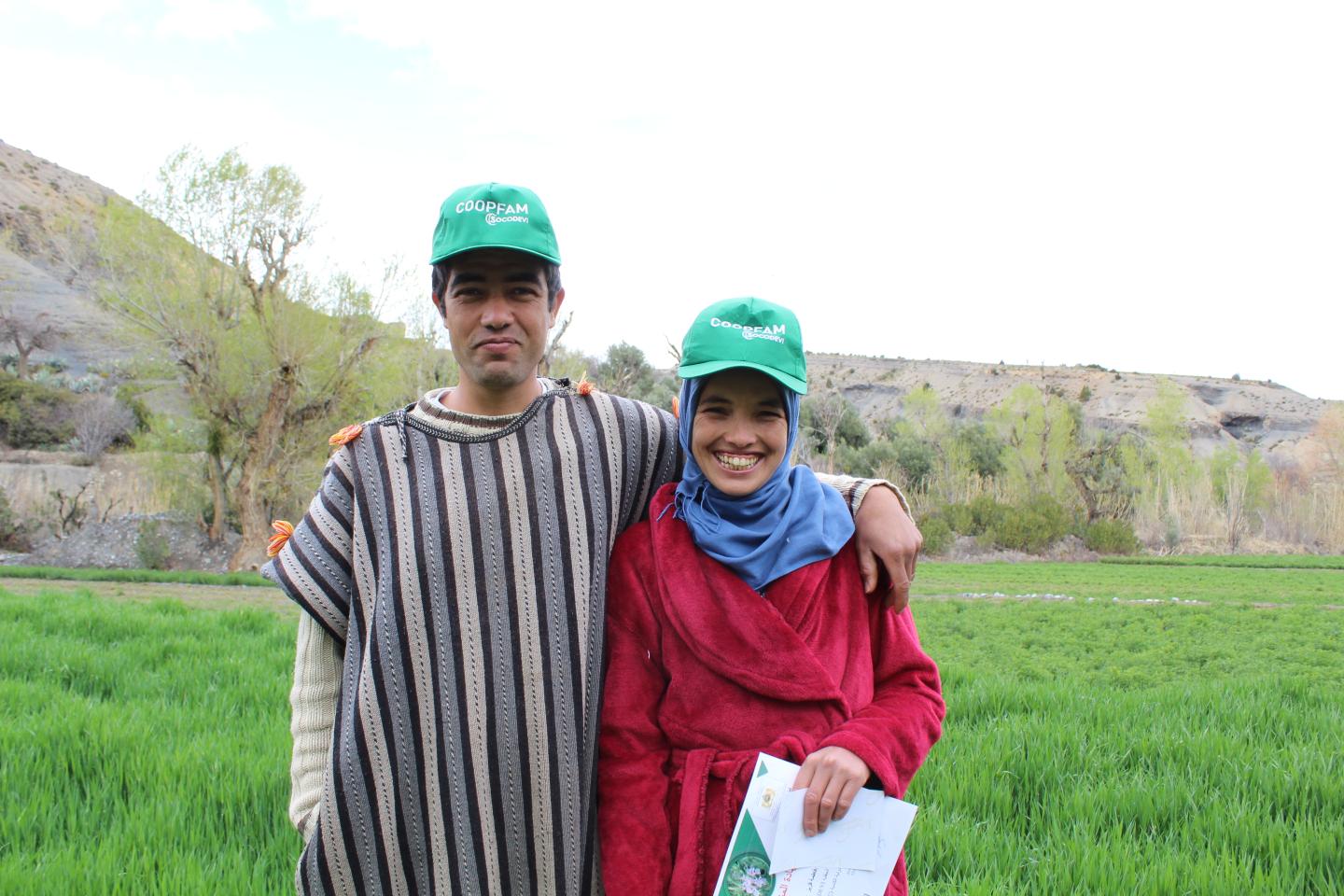 Cooperative Development Organisation
Implementing Partners and Organisations
Agence Nationale des Eaux et Forêts du Maroc
Period of Implementation
March 2020 - April 2025
Budget
$ 9,454,445
€ 9 004 233
Donor(s)
Bilateral Aid: Global Affairs Canada, SOCODEVI own funds and National institution ANEF funds
Sector(s)
Agroforestry, Climate & Environment, Rural Development
Type of Activity
Governance and Organizational Strengthening, Institutional Building and Policy Dialogue, Technical Assistance & Advisory, Training & Capacity Building, Value Chains / Socioeconomic Circuits
Summary
The project will contribute to the empowerment of 2,000 rural women through capacity building. These women will then take part in the decision-making processes within households and cooperatives, and will have greater access and more equitable control of the factors of production and the income generated. The project also aims to improve the performance of 10 cooperatives working in the state forest domain, in order to generate decent and sustainable jobs, particularly for women, through the sustainable development and processing of rosemary and cedar. The project supports these cooperatives in the diversification of their economic activities (business and financing plans), as well as in access to small infrastructures, equipment and technologies necessary for production and post-harvest activities. The project strengthens cooperatives in the application of good agricultural and forestry practices that will help them for the adaptation to the climate change and to offer sustainable services that meet the differentiated needs of their members.
Project Objectives
To contribute to rural women empowerment through greater access and more equitable control of the factors of production, the income generated and consolidated cooperatives.
Impact on SDGs
SDG1 - No Poverty
SDG5 - Gender Equality
SDG8 - Decent Work and Economic Growth
SDG10 - Reduced Inequalities
SDG13 - Climate Action
Main Indicators
1) Percentage of households in which the woman participates in economic decisions. 2) % of female and male members implementing practices that consider climate change and environmental sustainability in management and transformation operations. 3) Number of women and men supported who have decent and sustainable employment within cooperatives. 4) Number of cooperatives implementing a strategic development plan. 5) Number of measures implemented by stakeholders promoting the sustainable economic development of cooperatives.
Impact Measurement
Impactcoop and survey
Direct beneficiaries
Organisations: 10
Individuals: 10775
Local stakeholders
Producers cooperatives