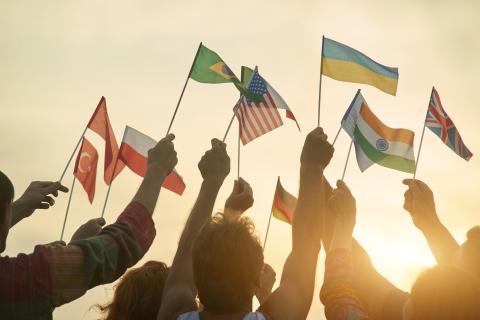 The Role of Cooperatives
Cooperatives play a major role in creating an inclusive and sustainable economy around the world. As people-centered businesses, cooperatives enable a locally anchored development process, thanks to their specific model based on self-help, democratic ownership, and concern for the community.
To demonstrate the impact of Cooperative Development Organizations (CDOs), the U.S. Overseas Cooperative Development Council (OCDC) and the International Cooperative Alliance (ICA) joined forces to demonstrate the extensive reach and scope CDOs have - invoking greater collaboration with development partners. 
What are CDOs?
Cooperative Development Organizations (CDOs) are cooperatives and cooperative support organizations, that support and/or implement development projects outside their home countries. CDOs believe that cooperatives are ideal engines for development, since they empower people to fulfill their human, social and economic rights and needs.
The data displayed on this portal provides access to information from around 30 CDOs. The goal is to strengthen the network, encourage world-wide exchanges and connect CDOs to new partners and stakeholders.
Cooperative Development Organizations