Improving Economic Performance of Agricultural Co-operatives (IMPACT)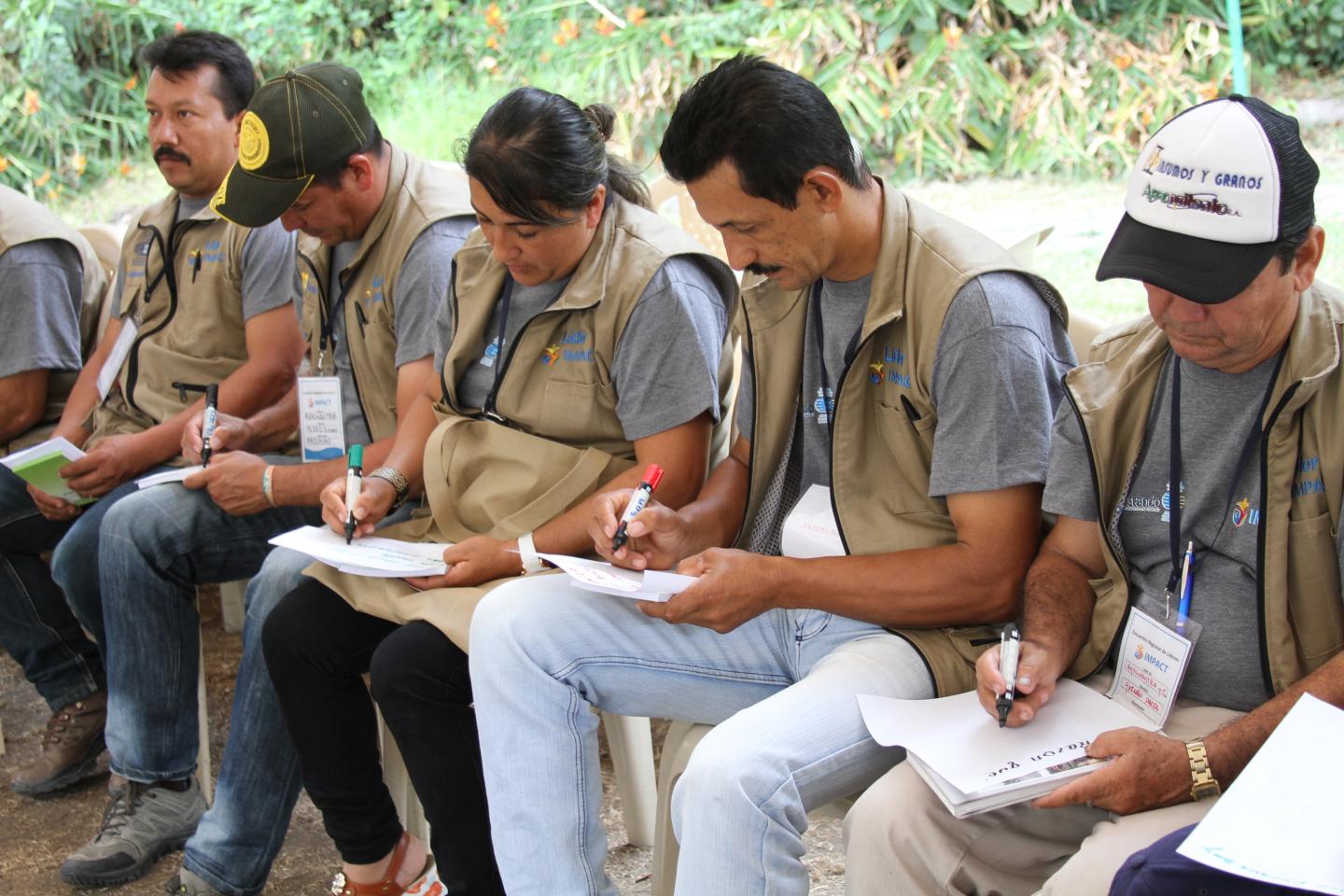 Cooperative Development Organisation
Implementing Partners and Organisations
Gestando
Period of Implementation
April 2014 - September 2019
Budget
$ 11,498,475
€ 10 538 812
Donor(s)
Multilateral Aid: Global Affairs Canada
Sector(s)
Agriculture & Fisheries, Agroforestry, Rural Development
Type of Activity
Administrative and support service activities, Institutional Building and Policy Dialogue, Legal and Regulatory framework, Research & Study, Training & Capacity Building
Summary
Rural cooperatives are a vital part of the Colombian government's strategy to build peace in communities affected by the armed conflict that was a reality in Colombia for over 50 years. However, while rural communities have transitioned to producing cacao, coffee, fruits, and vegetables, farmers lack the methods and means to compete successfully in the marketplace. As a result, the government has encouraged building associations to help farmers access essential services.
Due to limited financial, social services, technical assistance, skills training, and infrastructure, it is difficult for farmers to engage with competitive markets. As a result, most small producers in the project's target areas earn less than 50% of the minimum required to meet basic needs. Women and young people, in particular, have the most limited access to assets and resources and are especially vulnerable to poverty.
CDF Canada's IMPACT Colombia project aims to improve the socio-economic conditions of over 14,000 farmers, reaching 84,000 women, men, and children. The project will also support the sustainable, private-sector business activities of 55 cooperatives and associations of producers in the departments of Antioquia, Tolima, Boyacá, Cundinamarca, Huila, Meta, Valle del Cauca, and the Eje Cafetero (Quindio, Risaralda, and Caldas).
Project Objectives
CDF Canada is working in partnership with Colombia's leading cooperatives and the Government of Colombia to help farmer groups to transform into cooperatives. The project also supports attaining technical, management, and marketing training and crafting business strategies that support gender equity and generational change.
The project provides training on commercial trade among cooperatives and improves rural co-ops' ability to manage productivity and growth. The project is also helping to enter and expand in new markets and also gain financial knowledge.
Impact on SDGs
SDG5 - Gender Equality
SDG8 - Decent Work and Economic Growth
SDG9 - Industry, Innovation and Infrastructure
Local stakeholders
Gestando