Senegal Gender Lens Investing (GIL) for Credit Unions Activity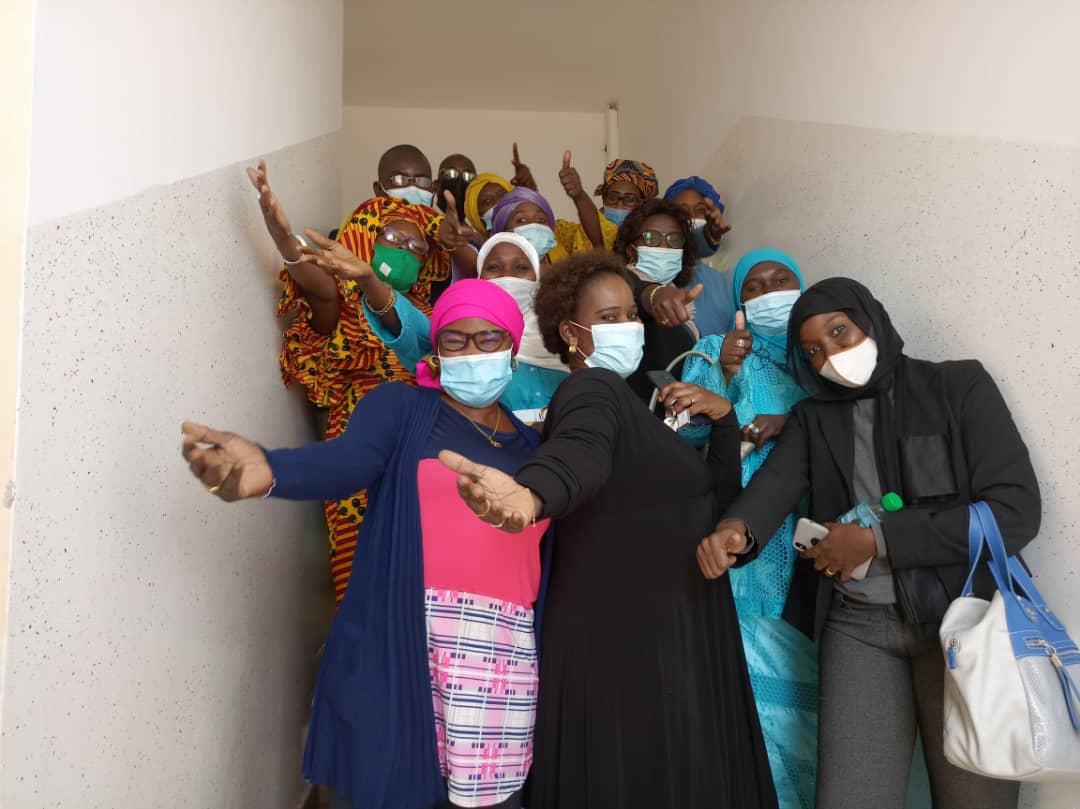 Cooperative Development Organisation
Implementing Partners and Organisations
Union des Mutuelles du Partenariat pour la Mobilisation de l'Epargne et du Crédit au Sénégal (UM-PAMECAS)
Period of Implementation
March 2020 - April 2022
Geographic scope
Africa: Senegal
Cities: Dakar, Bargny, Kaolack
Budget
$ 649,096
€ 618 187
Donor(s)
Bilateral Aid: USAID/INVEST Activity Funded Pilot
Sector(s)
Banking & Financial Services, Rural Development, Wholesale and retail trade
Type of Activity
Governance and Organizational Strengthening, Monitoring & Evaluation, Research & Study, Technical Assistance & Advisory, Training & Capacity Building
Summary
WOCCU's Gender Investing Framework and Toolkit (GIFT) is a practical conceptual framework and guide for use by credit unions wishing to actively address gender disparities within their portfolio and improve the representation of women. It is intended to empower women credit union members to better position their businesses for success. Applying GIFT increases the economic potential of women and women entrepreneurs by improving their access to credit and other tailored financial services. To demonstrate that a new approach to expanding gender-forward financial products in Senegal can work, WOCCU and partner UM-PAMECAS in Senegal developed a test case of GIFT before gender-forward products could be adopted at scale. WOCCU's Senegal GLI4CUs Activity, a 12-month pilot (October 2020 – September 2021), aimed to implement GIFT at four pilot credit unions within the UM-PAMECAS network and build their capacity to mobilize their liquidity to increase financing and improve financial products and services for women-led enterprises.
Project Objectives
The Activity is a 25 month pilot that aims to mobilize credit union liquidity to extend financing for women-led enterprises.
Impact on SDGs
SDG1 - No Poverty
SDG5 - Gender Equality
SDG8 - Decent Work and Economic Growth
SDG10 - Reduced Inequalities
Main Indicators
Number of financial and non-financial institutions receiving transaction support facilitated by INVEST.Number of persons trained with USG assistance to advance outcomes consistent with gender equality or female empowerment through their roles in public or private sector institutions or organizations
Total number of clients benefiting from financial services provided through USG-assisted financial intermediaries, including non-financial institutions or actors.Number of women-led businesses receiving financing through USG programs.Number of investees receiving finance or transaction support facilitated by INVEST
Impact Measurement
Activity records, training participation lists, MOUs, financial reports from Transaction Advisors,development finance partners and financial and non-bank financial institutions (NBFIs) with subcontracts or otherwise.partnering with INVEST.
Direct beneficiaries
Organisations: 5
Individuals: 1960
Local stakeholders
UM-PAMECAS